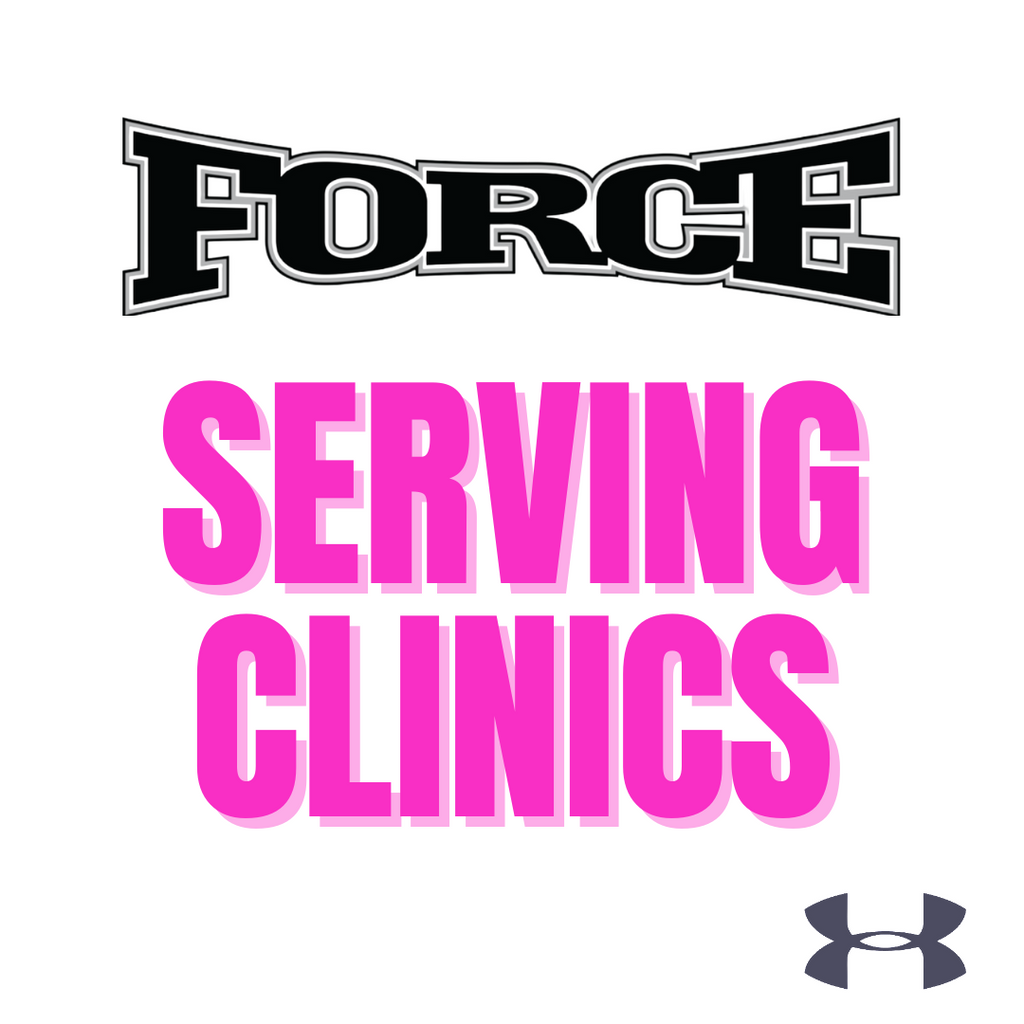 Force Sports Center
Force Serving Clinic (Ages 8-18)
This page is just informational, please do not try to register online. The clinic is "SHOW UP TO SIGN UP" in person. No advance registration is available. WALK UP REGISTRATION ONLY!
You will pay the $5 fee upon arrival for the clinic.
Time: 12-1p (Every Sunday from July 1st through November 12th!)
Ages: 8-14
Price: $5
Location: Force Sports Center 
Serving Clinic will be held each Sunday starting July1st - November 12th
This one hour clinic will provide the opportunity for kiddos to focus completely on serving! This is such a important skill that takes constant reps to perfect. We normally have a coach to player ratio of 1:8
After the clinic is over, stick around for our Open Gym from 1p-3p for only $5. Register at the door for open gym as well.
If you have questions please don't hesitate to call our office @ 210-323-0181 OR email jamie@saforce.net
---
More from this collection