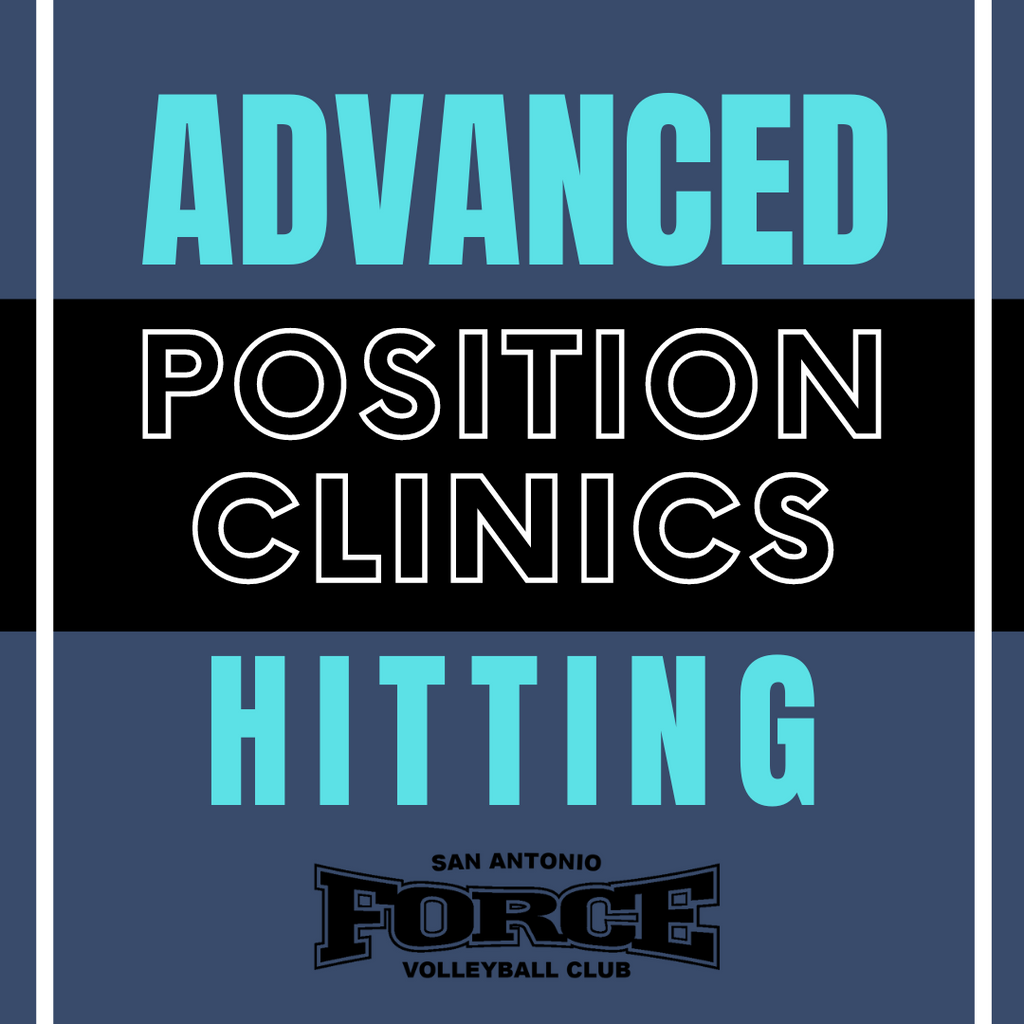 Force Sports Center
ADVANCED Fall Position Clinics - HITTERS
These clinics are hosted by Evan Case, 16 Darkside Head Coach and Force Sports Center, Director of Facilities. Evan is a former Division 1 volleyball coach.  These December clinics will also have Evan assisted by ONE of our Darkside coaches each week.
Clinics are 1 hour long. Divided by position. HITTERS clinic will be 7p-8p each week, 12/5, 12/12, 12/19
CAP of 12 players per clinic for training and growth purposes!
Hosted at Force Sports Center. Email jamie@saforce.net or call 210-323-0181 for questions!
**No cancellations, refunds or transfers.